If you find a dog
You need to contact Cardiff Dogs Home (it is a legal requirement) on
02920 711243 or

02920 708141


to report dog and staff can check whether the owner has reported dog missing.
If they have then they can try and reunite dog and owner without it coming in to the kennels. If the dog hasn't been reported missing, the Dog Warden will come and collect it from you during office hours if they can or please take to Cardiff Dogs Home.
Outside office hours you can bring the dog to Cardiff Dogs Home as they will receive dogs 24 hours a day (Cardiff Dogs Home, Westpoint Industrial Estate, Penarth Road, Cardiff CF11 8JQ).
NB The Police and RSPCA no longer deal with stray dogs as it is the responsibility of the Local Authority.
---
If you lose a dog
_
Contact:
Cardiff Dogs Home (Westpoint Industrial Estate, Penarth Road, Cardiff CF11 8JQ) 02920 711243 or

02920 708141

Local vets (nearest vets to Hailey Park are Cumines Vets, Evansfield Rd, CF14 2FA 02920 576600 & Valley Vets (& VETS out of hours cover), Merthyr Road, CF14 1DL, 02920 529444).
Doglost register (Tel. 0844 800 3220 or go to their WEBSITE where they also have lots of good advice on how to get your dog back).
---
Sad news about our four-legged mascotSadly our retired FoHP spaniel mascot, Lady, who had gone missing on the park on Saturday 2 June was found dead on Saturday 14 July. She will be much missed by all who met or knew her, as she was a great ambassador for dogs because of her wonderful calm and friendly nature. Her legacy will carry on though as a fund has currently raised over £500 in her honour, which will all go back the rescue she came from and help save another life that way (Four Paws Animal Rescue South Wales).
If anyone loses or finds a dog please contact the dog warden & doglost (note that the police and RSPCA no longer deal with stray dogs).
---
Getting your dog microchipped won't cost you as much as you think

Microchipping provides the security of knowing that should your dog stray, the chances of being reunited with him will significantly increase.

While every dog owner is legally obliged to ensure that their dog is wearing a collar and tag, these can easily get lost or can be removed if a dog is stolen. A microchip is permanent.

Download

the Dogs Trust

Factsheet HERE

.

Cardiff Council can microchip your dog (by appointment) for free

. For more info on how to go about getting your dog chipped click on

HERE

. You still need to make sure your dog has tag on its collar or harness (by law!).
---
Powered by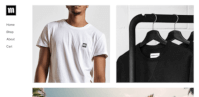 Create your own unique website with customizable templates.