If you find a dog




You need to contact Cardiff Dogs Home (it is a legal requirement) on 029 2071 1243 to report it and staff can check whether the owner has reported it missing.

If they have then they can try and reunite dog and owner without it coming in to the kennels. If it hasn't been reported missing, the Dog Warden will come and collect it from you during office hours.
Outside office hours you can bring the dog to Cardiff Dogs Home as they will receive dogs 24 hours a day (Cardiff Dogs Home, Westpoint Industrial Estate, Penarth Road, Cardiff CF11 8JQ).
NB The Police and RSPCA no longer deal with stray dogs as it is the responsibility of the Local Authority.
---
If you lose a dog




_

Contact:

Cardiff Dogs Home (Westpoint Industrial Estate, Penarth Road, Cardiff CF11 8JQ) 029 2071 1243
Local vets (nearest vets to Hailey Park are Cumines Vets, Evansfield Rd, CF14 2FA 02920 576600 & Valley Vets (& VETS out of hours cover), Merthyr Road, CF14 1DL, 02920 529444).
Doglost register (Tel. 0844 800 3220 or go to their WEBSITE where they also have lots of good advice on how to get your dog back).
---
_

There is also now a new Friends group supporting the Dogs Home and you can find lots of info there re dogs in Cardiff. Can you befriend a four legged friend? There are currently 40 dogs living at the Dogs Home, and one of the priorities for this year is raising money to fund a project to modernise the kennels which have been in place since the Home was built nearly 20 years ago.

The 'Friends of Cardiff Dogs will help fundraise and support this initiative. Other key priorities for the group will include:

promoting responsible dog ownership at community events,
distributing information about re-homing and microchipping dogs.


...

more
Powered by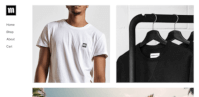 Create your own unique website with customizable templates.