Help us spread the feeling ...
... of finding the pure joy of being outdoors & bringing everyone back closer to nature!
Children are disappearing from the outdoors at a rate that would make them top of any conservationist's list of endangered species if they were any other member of the animal kingdom. Tim Gill (from Rethinking Childhood)

In 2011, Unicef asked children what they needed to be happy, and the top three things were time (particularly with families), friendships and, tellingly, "outdoors". Studies show that when children are allowed unstructured play in nature, their sense of freedom, independence and inner strength all thrive, and children surrounded by nature are not only less stressed but also bounce back from stressful events more readily. The Guardian, Sat 4 May 2013

---





Hailey Park has developed into a mosaic of spaces where nature thrives and is accessible to all who may seek it




---

Even nature itself has become a commodity. Many believe they cannot experience it unless they are in a nature reserve, have



the right pair of binoculars, or are wearing the correctly endorsed clothes … So often nature is seen as something to trav



el to—not something we are immersed in all the time and dependent upon for our physical, emotional and spiritual health.'
The Natural Childhood Report

The disconnection of children—and adults—from nature has attracted considerable concern. An understanding of values raises further concerns, since our experience of nature helps strengthen intrinsic values, fostering concern for others as well as the natural world. Natural spaces are important places for people to explore nature and learn about wildlife. They need to be more accessible, and the experience of nature should be integrated into people's everyday lives. This may mean rethinking the traditional view of 'sites' and 'reserves'. Common Cause for Nature

The necessity for us to maintain contact with the natural world is essential to the human spirit, yet a gradual disconnection between children and nature is occurring
Sir David Attenborough

Letting children go out to play is one of the best things that parents can do for their children's health: outdoor play uses more calories than clubs and tuition. (Source: Making children's lives more active,

University College London

, 2004)
Opportunities for spontaneous play may be the only requirement that young children need to increase their physical activity. (Source: The obesity epidemic in young children, British Medical Journal)
---
Powered by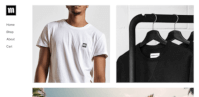 Create your own unique website with customizable templates.